Carboniferous trilobites from Tournai (Belgium)

Carboniferous limestone, witch contains remains of the small tropical Rhenohercynian Ocean.
By the the Carboniferous (359 million years ago) the only surviving trilobite Order was Proetida.
The number of taxa again fall dramatically after the Mid-Carboniferous, and at the end of the Permian (251 million years ago) they where extinct.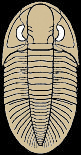 © Line drawing copyright by Dr. Sam Gon
Tournaisian, Ivorian Substage Tournai
Carboniferous plant fossils from Mons (Belgium)

Terril material.
During the Carboniferous (359-299 million years) forest and swamps covered vast extensions of land, land-plants evolved in increasing numbers.
Swamps and forests found cover and food for many enormous scorpions, centripedes, dragonflies, cockroaches and grasshoppers.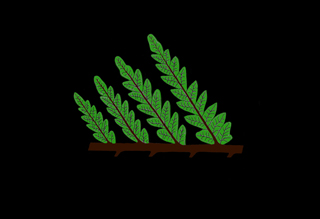 Westphalian Mons
Note:
The Namurian (326.5-315 million years) and Westphalian (315-306.5 million years) are regional European stages.
The Namurian overlaps with the Mississipian Subsystem and the Pennsylvanian Subsystem of the Carboniferous Period.